Evanescence Premiere Video For My Heart Is Broken
Sheila
Misc
1 minute read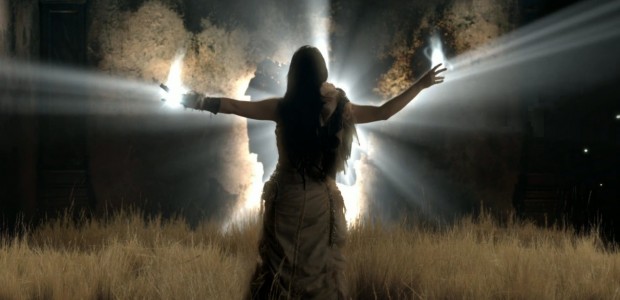 Inspired by the 80's horror flick Paperhouse, Evanescence have released the video for their second single, My Heart is Broken. Directed by Dean Karr, this video is very different when compared to their first video for What You Want. When speaking with MTV, Amy Lee said, "The first video, for 'What You Want,' was very real, and this is very surreal."
When asked to describe the video further, Lee said:
We're playing with fiber optics, and so it's basically like I'm drawing the world around me from nothingness, and when I draw things with my hands, it's like they actually come to life. So it's a lot of fun with creating this surreal dream world, and the guys' performance is sort of like the dream within the dream, in an abyss of darkness; it's very cool.
While the video was inspired by the movie Paperhouse, the song itself was inspired by Amy's involvement with a New York organization that helps victims of sex trafficking.
In other Evanescence news, Amy confirmed via twitter that the third single off of the album would be Made of Stone.
Check out the video for My Heart is Broken, and let us know what you think of it in the comments section.
Evanescence - My Heart Is Broken