Ed Sheeran Concert Review (Montreal)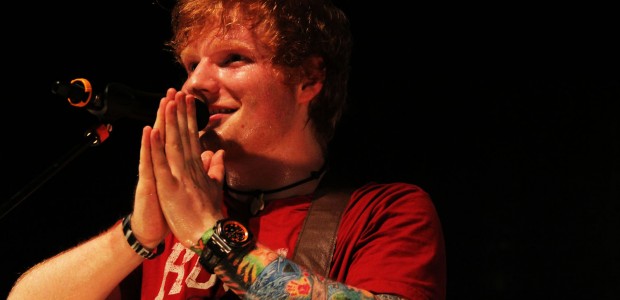 Last night in Montreal, concert-goers braved a torrential downpour to catch a glimpse and get an earful of Ed Sheeran. Recently, we chatted with the British musician during our video interview with him, when he opened for Snow Patrol. Just five months later, he was welcomed back with open arms and a sold out performance at the Olympia Theatre.

As Ed Sheeran took the stage, I coudn't help but wonder whether he would live up to his reputation of being a great live act. I needn't have worried.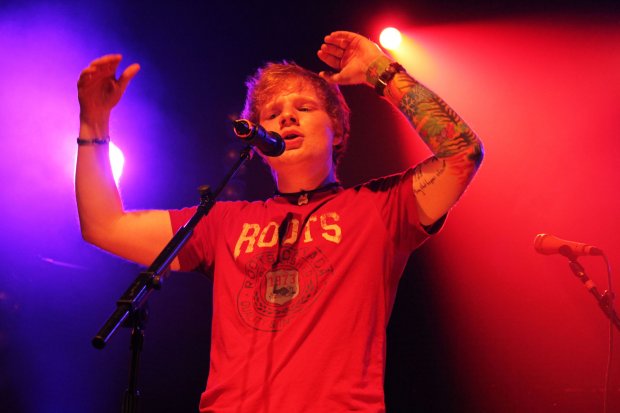 His stage setup was deceptively simple: just a man and his guitar. His live show was honest, even vulnerable at times. For many of his songs, it felt like his diary was being sung out loud, contributing early on to his connection with the audience. These intimate moments were generously scattered among the equally enjoyable upbeat tracks. Regardless of the song type, the crowd's energy level remained high throughout his set.
Every step of the way, Sheeran emphasized audience involvement. He even got the fans in the balcony on their feet for the entire duration of the show—not an easy feat to accomplish. The Olympia Theatre filled with voices. It was difficult not to participate given Sheeran's passion and, of course, the fans' enthusiasm.
From the first notes uttered by Sheeran, the audience responded by screaming, chanting, singing, clapping, and dancing. In fact, I needed earplugs—not for the performance, but for the applause between songs.
The fans' energy was invigorating in itself, and prompted more of the same. The only issue, however, was the difficulty involved in quieting the crowd during songs where Sheeran sang unaccompanied by his guitar, or even microphone. There were rounds of rogue "I love you!" screams, followed by hundreds of people yelling, "Shut up!"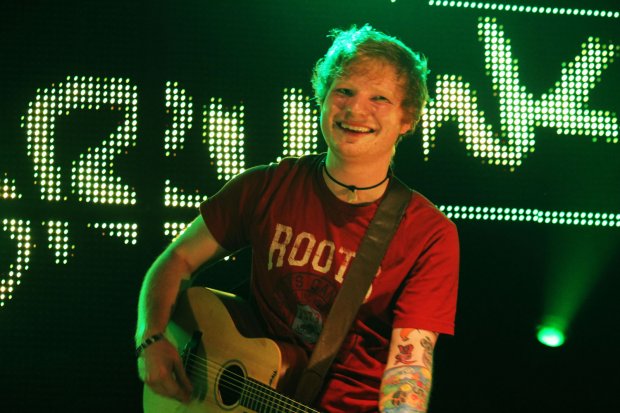 This genre-bending musician is difficult to categorize. Weaving elements of folk, rock, rap, beatboxing, and pop into his music, Sheeran kept fans on their toes, as they wondered what they would hear next.
Highlights were many. While the set focused on his recent album release, +, the audience sang along to every song, frequently drowning out his voice. He performed many fan favorites from the album, including U.N.I., Drunk, Wake Me Up, and Small Bump. 
During This, he instructed everyone to hug one another while singing along. "If you don't know the words," he remarked, smiling, "just make them up!" He went on to encourage fans to interact with each other, taking himself out of the spotlight momentarily.
What did the audience do while he tuned his one guitar, you ask? Well, they sang. "Bow chicka wow wow" was the tune.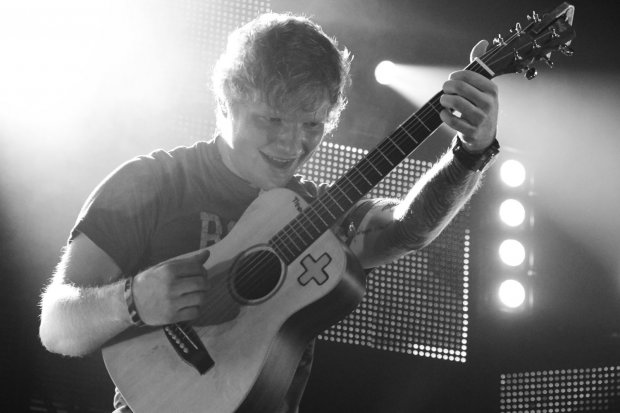 Click on the photo above to see more Ed Sheeran pictures.
Ed Sheeran embodies the old saying that you don't need bells and whistles to put on a great show. This one man and his guitar makes its easy to see why he's gaining fans left and right with his not-so-simple one-man show. His music, audience interaction, fusion of genres, and his stories make for an experience you won't soon forget. It's one of the best shows I've seen, heard, and experienced in a long time.