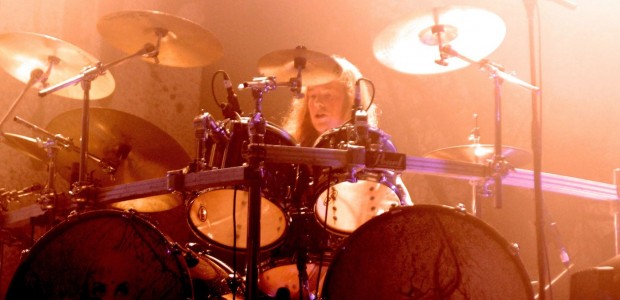 Last week Epica came to Montreal as part of their world tour in support of their release, Requiem For The Indifferent. Prior to the show, we had the chance to chat with drummer Ariën van Weesenbeek.
We chatted about touring in the middle of hurricane Sandy, reworking older songs, granting wishes, and more. Enjoy the full video and highlights from our chat below. While you're at it, check out our review of their performance and our Epica photo gallery.
If you were given the opportunity to rework one of your older songs, which song would you redo your own type of way?
I guess I would redo the whole Consign To Oblivion album, sound wise. And the drum parts, I think they are too sweet. Not too metal, but not to talk bad about Jeroen [Simons], but he had more like a jazz style, and it just misses some balls to be honest. That's what I would redo, but that's just because of how I play, it's just a different style.
Enjoy the full video interview, and while you're at it, subscribe to our YouTube channel for more exclusive interviews.