Interview With Dylan Murray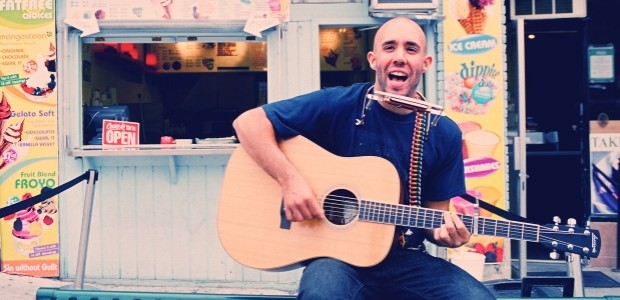 Just before opening up for Nelly Furtado, we had the chance to chat with Canadian singer/songwriter Dylan Murray. While he has been making music for over a decade, recently he's been garnering attention thanks in part to his duet with Nelly Furtado on the song Be Ok.
We chatted about touring, his latest album Inspiration, who he'd love to work with, and more. Enjoy the full video and highlights from our chat below.
Are there any plans for the songs that didn't make it onto this album?
You know, I don't really right now, that's were I get to just be the musician, the artist, the singer/songwriter because now that I'm working with Nelly's label as you said, there are some people that can help me with that. Warner is distributing my album, so I don't have to think about, well, not that I don't have to, it's nice because I'm working with some of the best people i think in the music industry; so it gives me a chance to focus on what I'm best at which is what I think is writing songs and playing music
Enjoy the full video interview, and while you're at it, subscribe to our YouTube channel for more exclusive interviews.