Top 65 Happy Songs That Will Make You Smile Playlist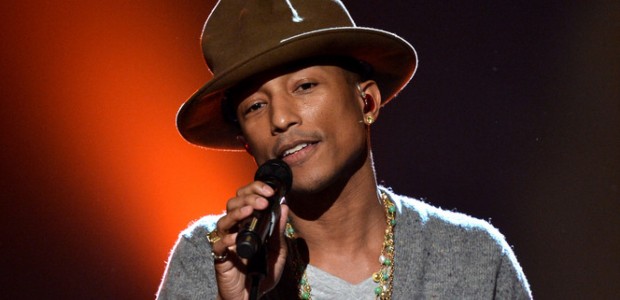 Music is known to be able to change your mood. It can boost you up or completely mellow you out. If you're feeling down and want to cheer up, some people find comfort in listening to depressing music, it being relateable to their current mood. Others, need a song that will make them smile so they can forget about their old mood. If you're part of the people belonging in the latter group, not only do we have just the song for you, we have got 65 happy songs that are guaranteed to put a smile on your face... let that smile shine!
The criteria for selecting our happy music is simple. We looked for tracks that have catchy beats, uplifting lyrics, have memorable lyrics that are easy to sing along to and are songs that make you want to get up and dance. Of course, not all of our happy songs meet the requirements but the more happy points they get, the higher they appear on the list.
These are the best cheery songs in our opinion and even though we're presenting you with 65 of them, we might have missed a few. Post your favorite songs that make you smile in the comments section below and we might just feature them in a follow up article. Remember to hit share above to get your friends in good spirits as well.
Need more cheering? How about some really funny songs or motivational songs.
Here is a preview of the top happy songs. Keep reading for the full list.
Good Vibrations - The Beach Boys
The Twist - Chubby Checker
Big Yellow Taxi - Joni Mitchell
Dancing Queen - Abba
I Believe In A Thing Called Love - The Darkness
I'm Yours - Jason Mraz
Kids - MGMT
What I Got - Sublime
1234 - Feist
F**K You - Cee Lo Green
65

James Brown - I Feel Good
The happy moment:
I feel good, I knew that I would So good, so good, 'cause I got you
I feel good, I knew that I would So good, so good, 'cause I got you
64

Uncle Cracker - Smile
The happy moment:

You make me smile like the sun,
Fall outta bed
Sing like a bird,
Dizzy in my head
You make me smile like the sun,
Fall outta bed
Sing like a bird,
Dizzy in my head
63

The Beach Boys - Good Vibrations
The happy moment:

Good, good, good, good vibrations
(I'm pickin' up good vibrations)
Good, good, good, good vibrations
(I'm pickin' up good vibrations)
62

American Authors - Best day of my life
The happy moment:

Oo-o-o-o-oo
This is gonna be the best day of my life
My life
Oo-o-o-o-oo
This is gonna be the best day of my life
My life
61

Oasis - Wonderwall
The happy moment:

And all the roads we have to walk are winding
And all the lights that lead us there are blinding
There are many things that I would
Like to say to you
But I don't know how
And all the roads we have to walk are winding
And all the lights that lead us there are blinding
There are many things that I would
Like to say to you
But I don't know how
60

Talking Heads - Psycho Killer
The happy moment:

Psycho Killer
Qu'est-ce que c'est
fa fa fa fa fa fa fa fa fa far better
Psycho Killer
Qu'est-ce que c'est
fa fa fa fa fa fa fa fa fa far better