Everything You Need To Know About Adele's 25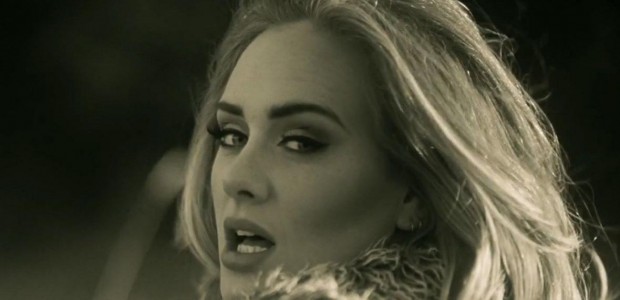 It's hard to believe that 4 years have already passed since Adele's massive hit album 21 was released. The fact that 21 still gets plenty of airtime on radio stations might have diluted our perception of time but either way, we're long overdo for some new tunes by the British singer and songwriter. In October, Adele released Hello, the first track off of her upcoming album 25. The album is just around the corner and here's everything you need to know about Adele's latest effort.
Adele is currently 27 years old, the songs from 25 were all written 2 years ago when she was.. you guess it, 25.
Adele's album 25 includes 10 songs. The track list is as follows:
1. Hello
2. Send My Love (To Your New Lover)
3. I Miss You," "When We Were Young
4. Remedy
5. Water Under the Bridge
6. River Lea
7. Love in the Dark
8. Million Years Ago
9. All I Ask
10. Sweetest Devotion.
Wait, there's more, the bonus edition will feature an additional 3 tracks:
1. Can't Let Go
2. Lay Me Down
3. Why Do You Love Me?
The album was originally about her being a "mum" but as you may have guessed, that turned out to be boring and scrapped the whole thing (Source: BBC1)
The track Remedy is actually about her song. She teamed with OneRepublic's Ryan Tedder who had helped her out with her previous hit, Rumour Has It.
Sia's single Alive was originally written for 25 but was rejected at the last second. Adele didn't want any leaked demos circulating so Sia recorded it for her.
She is no longer singing about her ex and rightfully so.
Bruno Mars collaborated with some intense vocals for the track All I Ask.
Send My Love (To Your Lover), previously known as We Ain't Kids No More was originally drafted by Adele when she was 13 and was inspired by Amy Winehouse.
Water Under The Bridge is about Simon Konecki, her longtime partner and the father of her son Angelo.
The album was delayed after the first recordings proved to be unsuccessful. Adele was suffering from writer's block after scrapping the original "mum" material. She was in the studio in February 2013, then again later in the year when she returned to the studio with Kid Harpoon. Her breakthrough session began after meeting with producer Greg Kurstin. She was heavily inspired by Madonna's Ray Of Light which is Adele's favorite from the singer and ironically, the first album Madonna released after having her first child.
The track Hello has already topped the charts in 26 countries and became the first single in the United States to get 1 million downloads in a release week.
And finally, most importantly, Adele's 21 will be released on November 20th, 2015.